[et_social_follow icon_style="flip" icon_shape="circle" icons_location="left" col_number="auto" mobile="true" outer_color="dark"]
Coconuts by the Sea is located on the beach in Boca de Iguanas. The Manzanillo airport (ZLO), officially the Playa de Oro Int'l Airport, is only 40 to 45 minutes south of Coconuts by the Sea. A number of airlines offer daily service to ZLO during high season (December- May). During low season, most carriers reduce service to ZLO.
If you are driving from Manzanillo, we are a few minutes north of Isla Navidad, Tamarindo, Barra de Navidad, Melaque, and La Manzanilla.
The drive from Puerto Vallarta is a three hour drive along the scenic Costa Alegre. We are only a few minutes south of Careyes, Chamela, and the beautiful beach of Tenacatita.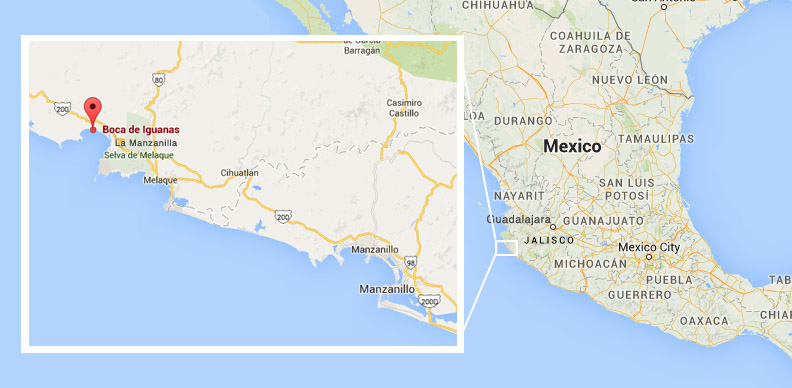 Airlines flying into ZLO include
Coconuts By The Sea
Los Anteles Locos 1 Entre FTE La Playa
Pelicanos y Casa Amarilla En El Cerro
Colonia LaManzanilla Jal