[et_social_follow icon_style="flip" icon_shape="circle" icons_location="left" col_number="auto" mobile="true" outer_color="dark"]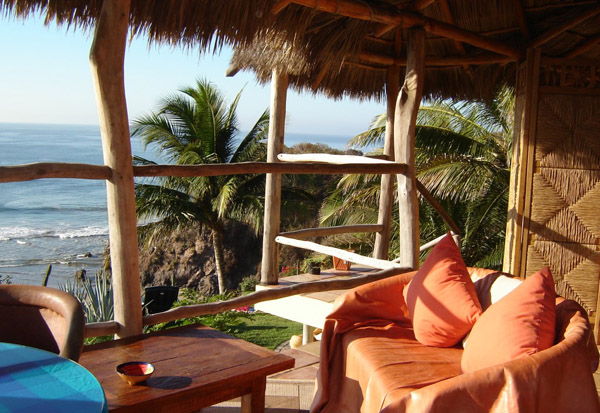 Our Suites
Perched on a cliff above the treetops of Boca de Iguanas, our suites are uniquely designed with spectacular views of the ocean and the Bay of Tenacatita. We try to provide the comforts of home by offering wifi, air conditioning and full kitchens. All suites feature private patios with panoramic views of the coast.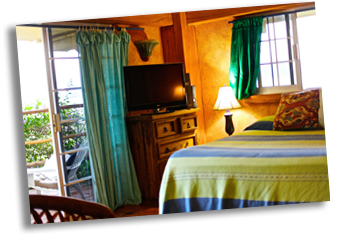 Two of them offer outdoor kitchens and living areas with breathtaking scenery.
The kitchens include:
• Gas stove oven
• refrigerator
• pots, pans
• dinner service
• coffee maker
• blender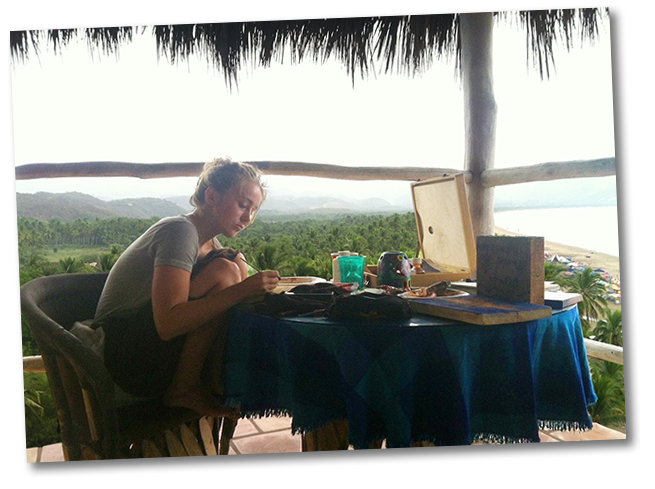 Other Amenities
• Large showers with plenty of hot water
• Charcoal grill and picnic table
• Comfortable king sized beds
• Drinking water is provided
• Maid service twice a week
The guest suites at Coconuts by the Sea are designed with the comforts of home in mind. They compare with the very best of luxury vacation rentals in Mexico, from Puerto Vallarta to Barra de Navidad – all along the Pacific Costa Allegre. Boca de Iguanas is located far enough away from the village to enjoy a peaceful nights sleep with only the sounds of nature, and yet it is close enough to walk along the beach to La Manzanilla and enjoy the art, shopping and great restaurants that are part of the wonderful Mexican experience.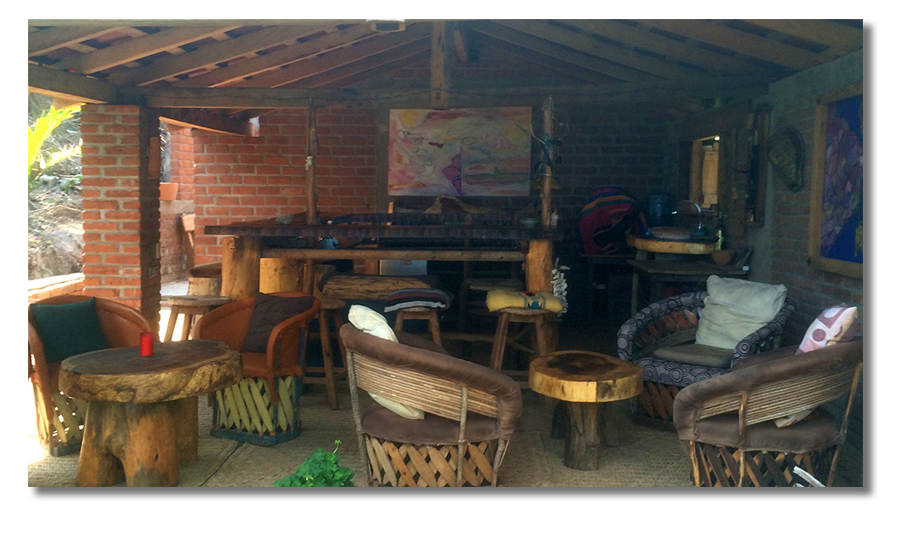 Your private bar is open! Our guests and locals alike enjoy Coconuts Bar for great drinks, good friends, and a spectacular view of Tenacatita bay.