If you plan to travel along the Pacific coast of Mexico, we invite you to try our wonderful accommodations. We're not a bed and breakfast, but we offer the same personal attention with your own private kitchen – and we do have a restaurant right next door that offers room service to our guests.
We are located on Costa Alegre –
with Puerto Vallarta, Careyes, Chamela, and Tenacatita to our north – and to our south, La Manzanilla, Melaque, Barra de Navidad, Tamarindo, Isla Navidad, and Manzanillo.
Drop us an email: cissiejones@yahoo.com
949 945 7465 – US & Canada
315 104 5014 – (Cellular) – Mexico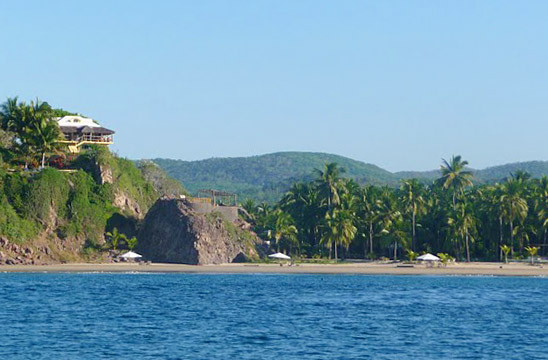 Coconuts By The Sea, Bay of Tenacatita, Boca de Iguanas, Jalisco Mexico